Our Credit Information Solutions include the following types of reports:

Customized and up-to-date Business Information Reports on all kind of corporations, partnerships, non-profit entities, associations, co-operatives, government agencies and/or state-owned enterprises, in Latin America and then Caribbean.
Reports are compiled by blending multiple sources in order to obtain the best quality contain.

This is how a business information provider, like OFINCUR S.R.L., adds value, collecting all relevant information, and blending and normalizing many data streams into one consistent, easily consumable asset
The amount of information available will vary relative to the commercial practices from one country to another, and will usually inlcude the following items: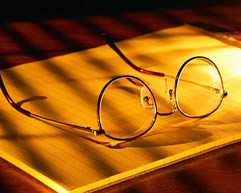 Legal Status and History

:

Deep information about the firm´s legal status, date of establishment, registration and Tax numbers, brief history (with changes of ownership), location of office, plant, warehouses, etc., phone, fax, and e-mail numbers.

Capital Structure, Ownership and Management :

Names of directors, shareholders (with their interests), beneficial owners or propietor, capital structure and type of shares, names and job titles of senior company personnel etc.

Business Operations :

Wide description of activities and business operations inlcuding products manufactured and/or traded, output, annual turnover, distribution channels, licenses and/or representations (if any), imports, exports, bankers, staff, insurances contracted, trade brands, future outlook, etc.

Fixed Asets, Properties, Investments :

Description of premises and/or physical asset holding, registered mortgages (if any), shareholdings and investments, subsidiaries and/or affiliate firms, etc.


Commercial & Financial Information :

Creditworthiness and payment performance with bankers and trade suppliers, fulll Balance Sheets (if available) plus ratios and financial analysis, negative occurrences and detrimental information (if any), etc.

Credit Appraisal & Opinion :

Final credit opinion and recommendation (should business be conducted on a secured or unsecured basis, etc.) based on the payment experience of local or international suppliers and banks.
Credit/Status reports and background information on individual persons for employment purposes, granting loan & credit lines, mortages, life insurance, opening of bank accounts, busines transactions, etc. arranged in the following categories
Personal Details: like nationality, date & place of birth, marital status, ID card #, etc..
Educational Backgroud: including degrees obtained, universities, dates of graduation, etc.
Occupation and Employment History : present and previous activities
Properties, Interest, Investments, Shareholdings , Financial Worth, etc.
Credit Status, Creditworthiness and Commercial Morality, integrity, social standing and Reputation, etc.
Negative or adverse records check
Conclusion & Credit Opinion
It is worth noting that our Personal Credit Reports constitute true KYC/Known Your Client and EDD/Enhanced Due Diligence reports, because they provide detailed, comprehensive and thorough background information on all kind of individuals (executives, businessmen, professionals, job potential candidates, etc.) including those considered PEP/Politically Exposed Persons, ensuring that the legal and regulatory obligations of the Client with regard to "Know Your Customer (KYC) due diligence are met.
Information is compiled and produced according to the clients' requirements and specifications, presenting clear, accurate and in-depth findings, enabling them to make right and correct business decisions, fulfilling their legal and regulatory AML obligations.
Our enhanced due diligence reports are tailor-made to our clients' specifications. They are totally different from the usual database-led reports that often fail to meet enhanced due diligence requirements.

Strictly confidential - Factual, impartial and objective.
OFINCUR S.R.L. carries out fresh, up-to-date, rigorously researched and analyzed investigations at the moment inquiries are placed, and not just simple database search results.
Our reports are simple, clean and very reader friendly, and are professionally produced, in English, by a team of highly qualified bilingual analysts, each of whom can boast many years of experience in interpreting commercial information.
No minimun limit of enquiries is requiered. No prepayment of coupons, vouchers, or book of tickets, and no membership fees, contracts or pre-paid subscription charges are required.
Reports are ordered as needed, and are delivered by e-mail in .DOC or PDF formats

Our charges are within the most competitive you can find in our continent.
No V.A.T., sales taxes, or translation costs (English/Spanish) are charged.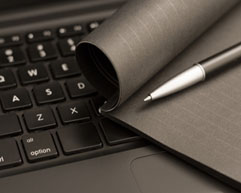 All reports are compiled using locally obtained intelligence, thorough and comprehensive investigations, combined with the access to local official and private sources, which are then verified and quality control checked by our team of in-house analysts to ensure the data is both accurate and up-to-date.
Please, E-Mail us for our most recent price list.

We are highly committed to deliver our reports within the shortest time frame possible and with maximun speed.
Therefore, the following priority levels are at your disposal:
Normal Speed
Urgent/Express Speed
Superflash Speed
Extremely Superflash Speed
If you would like more information about our response times, please E-Mail us